In-Situ VideoOrchestrierungen und Konzertperformances
Claudia Brieske, Kamera, Bildkomposition, Live Video
Franziska Baumann, Fieldrecordings, Klangkomposition, Stimme, live Elektronik
Christoph Baumann, Klangkomposition, Piano, präpariertes Klavier
NOMAD-X ist eine Installation mit Konzertperformances für ausgewählte Räume und Orte, sei's ein Museumsraum, eine Baustelle, ein Hafen, ein Innenhof, ein Park, ein Gletscher, eine Alp, ein Wüste usw.. Fieldrecordings und Videoaufnahmen dienen als künstlerisches Grundmaterial. Die audiovisuelle Kartografierung basiert auf vorgefundenen Themen wie z.B. die barocken Zahlenverhältnisse der Architektur des Innenhofs der Stadtgalerie Saarbrücken, welche in Dissonanz zum "chaotischen" Aussenraum mit seinem sozialen Umfeld wie Menschenbewegungen, Autobahn, öffentlicher Verkehr usw. steht. Die daraus entwickelte musikalische Struktur wird mit VideoOrchestrierung und Konzertperformance in-situ inszeniert. NOMAD-X untersucht unsere Wahrnehmungsmechanismen für den jeweiligen Ort und lässt diesen in einer neuen ästhetischen Erfahrung erleben.
In-situ video orchestrations and concert performances
NOMAD-X is an installation with concert performances for selected spaces and locations, be it a museum room, a construction site, a harbor, a courtyard, a park, a glacier, an alp, a desert, etc. Field recordings and video recordings serve as artistic base material. Audiovisual mapping is based on given themes, e.g. the Baroque architecture of the inner courtyard of  Stadtgalerie Saarbrücken, which conflicts the "chaotic" external space with its social environment, e.g. the flow of human crowds, highways, public transport etc. The evolved musical structure is staged in situ with video orchestration and concert performance. NOMAD-X examines our perception mechanisms for each site and let these be experienced in a new aesthetic form.
.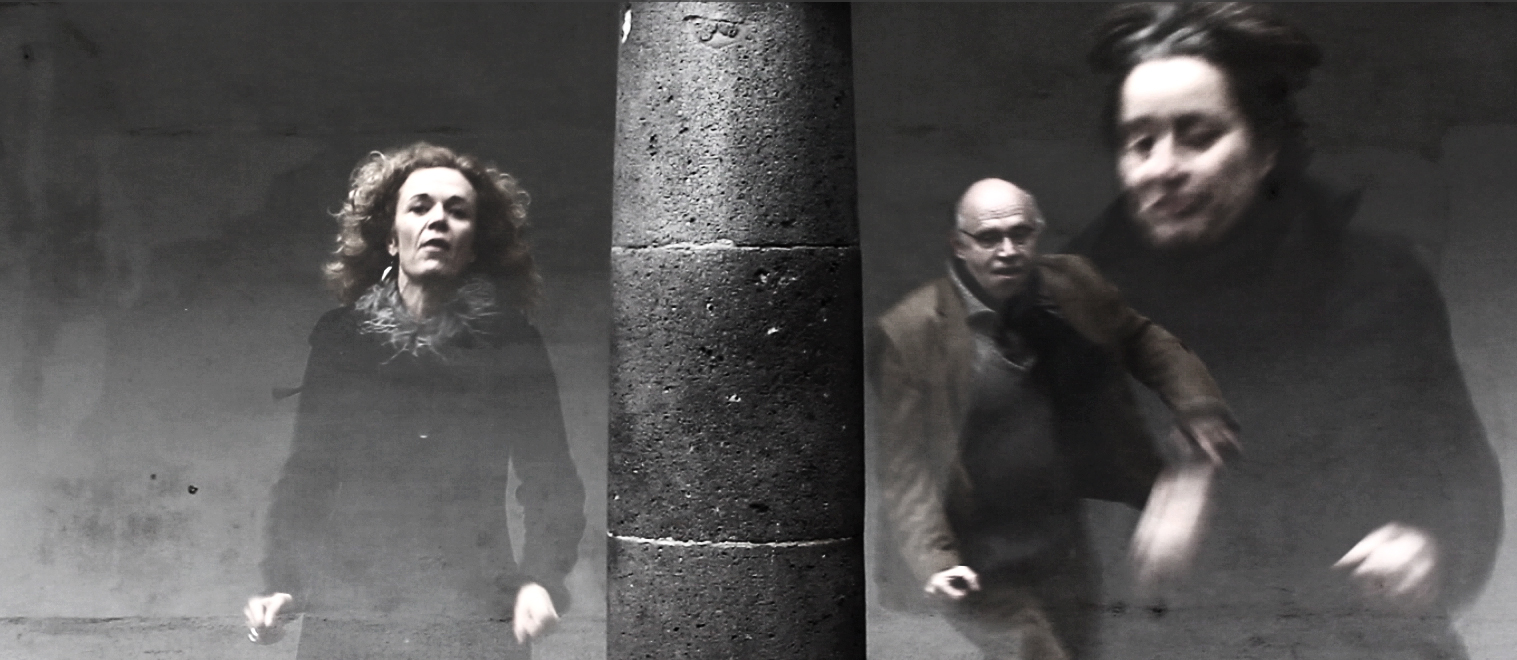 March – April 2015 inner courtyard  Stadtgalerie Saarbrücken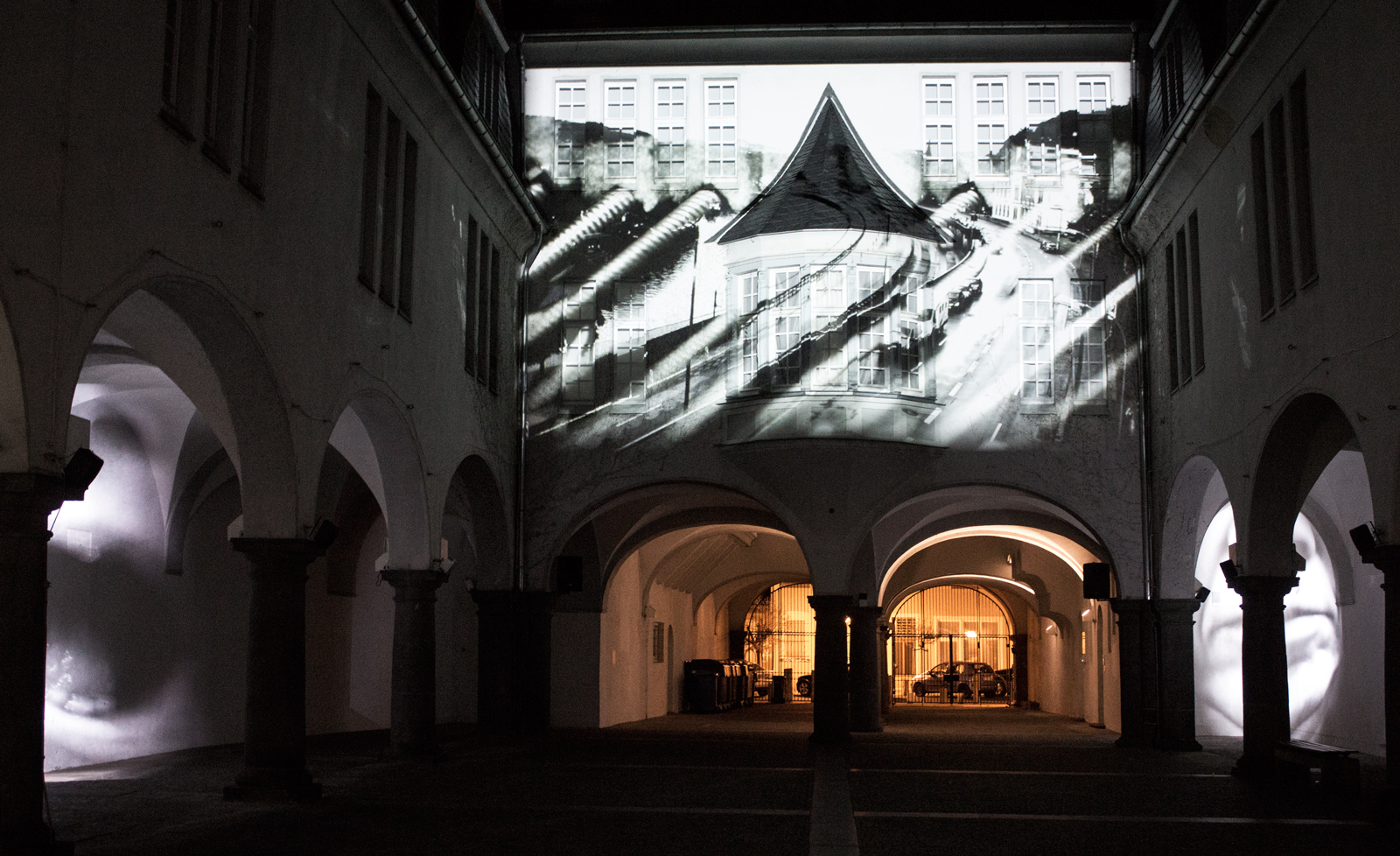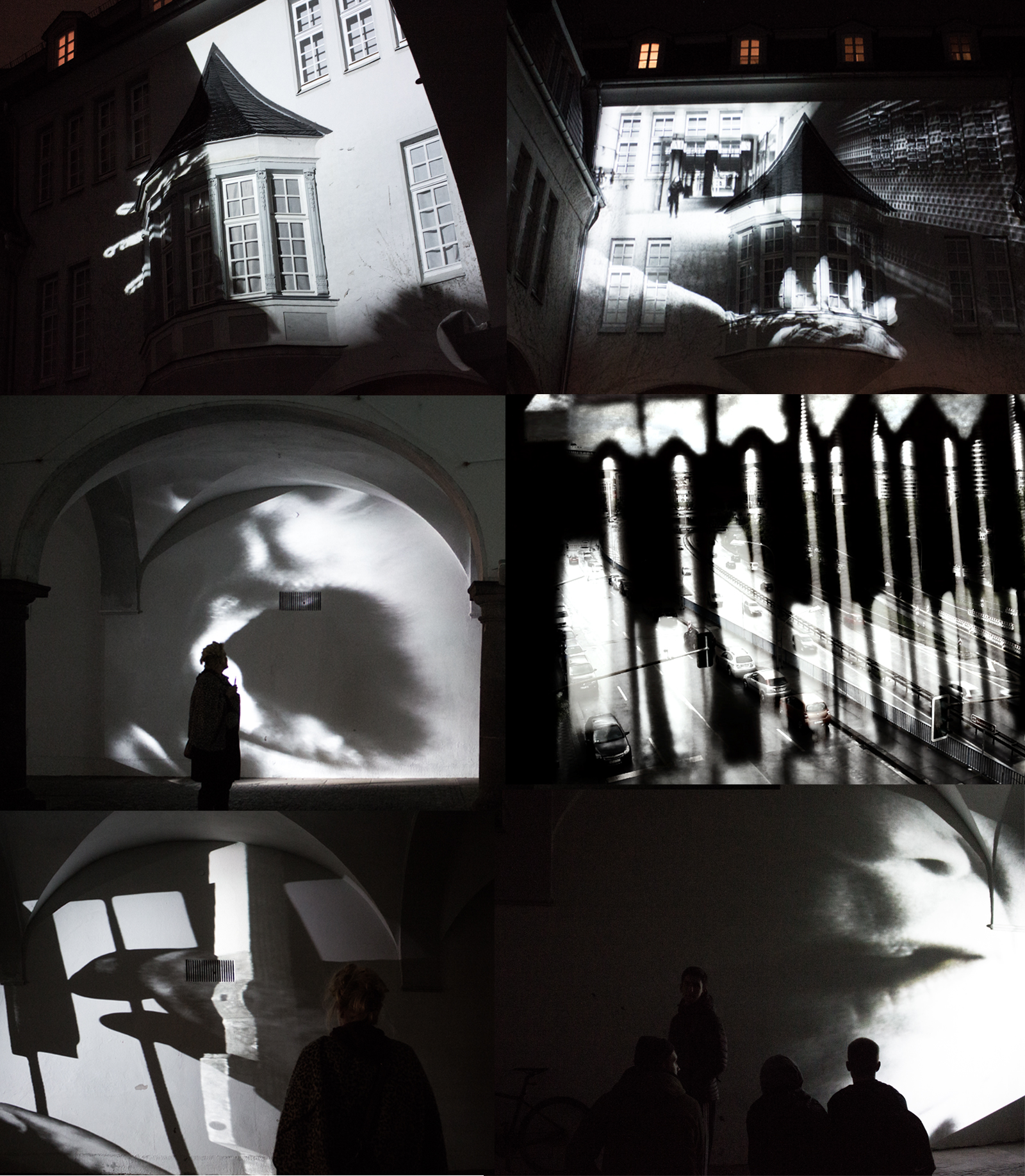 NOMAD-X, Innenhof der Stadtgallerie Saarbrücken, März/April 2015

November 2015 staged version at Mozg Festival – International Festival of Contemporary Music and Visual Arts, Bydgoszcz and Warsaw-PL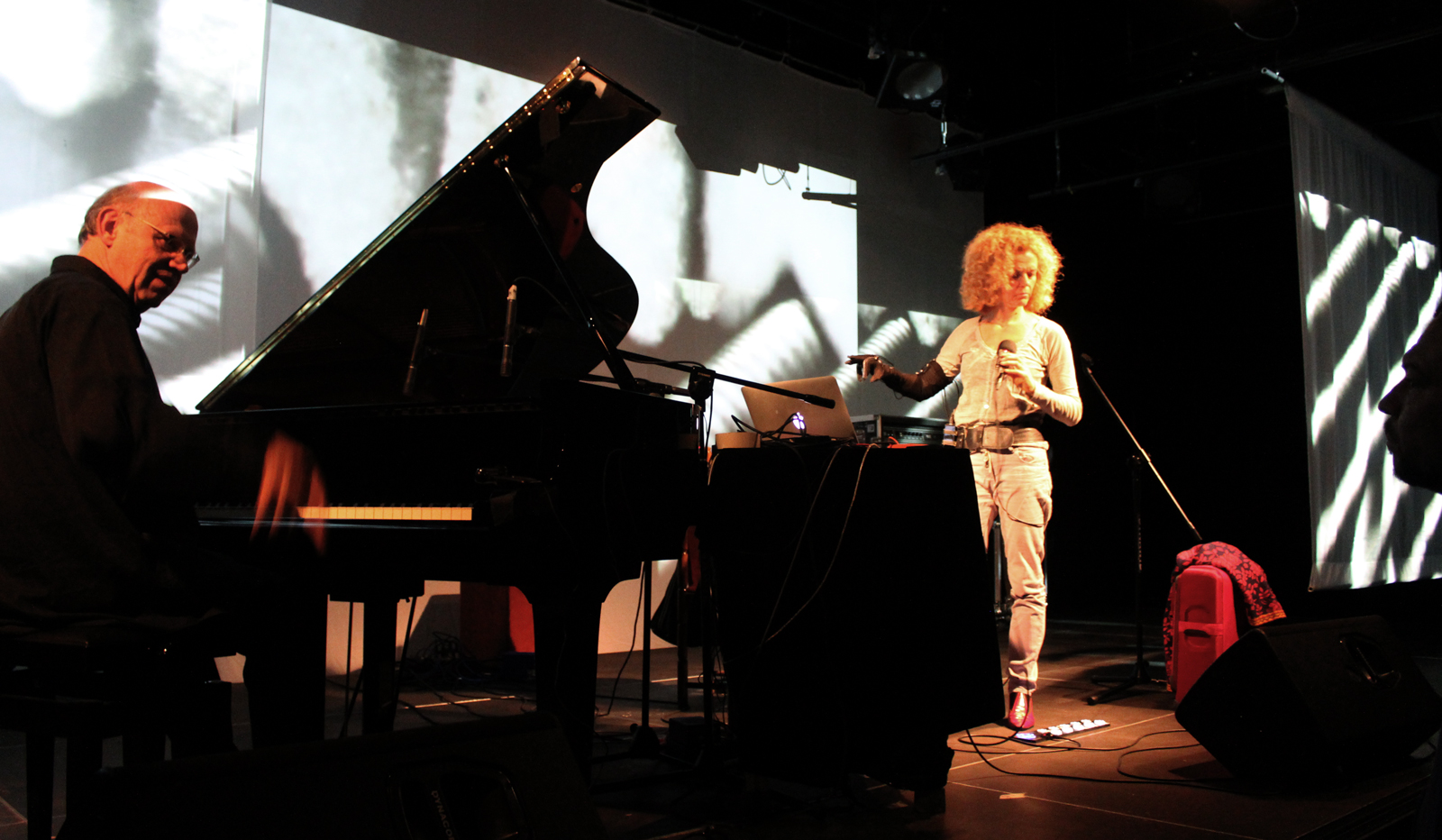 Nomad X on stage (50min),  Mozg Festival – Bydgoszcz (PL), November 2015